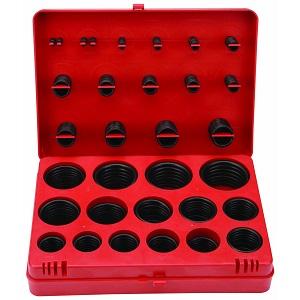 O-ring rubber is a kind of rubber parts that are utilized in sealing of connection. The rubber O-rings, generally small in structure can easily be installed & removed from anywhere. Hence these kinds of O-rings are mostly utilized in many industrial applications including oil, water or any other chemical sealing applications. In modern days, O-Ring is emerging as the best useful seal due to its less expensive & simple to use nature. Here we provide you diverse range of products for any kind of standard or special applications in different industries.
Bombay Rubber and Carbon Works is specialized O rings manufacturer/supplier company which manufactures wide range of rubber o ring kits by utilizing different materials such as nitryl, neoprene, silicone, Viton etc. Our manufactured products are best suitable to the requirement & specifications of our clients. We supply & export exact size of products as per their drawing & samples.
Due to high acceptability of our best quality O rings rubber products, we are counted among the trusted O rings manufacturers & exporters in India. We are Mumbai based company that supplies custom o rings with standard sizes. In addition these can be made to any specified length or can easily be mold to suit any industrial applications.
O Ring Rubber Kits